Eminence - Jane Iredale - Boline Apothecary - essential Oils
Eminence Organic Skin Care
Hungarian beauty care is legendary. Divas and royalty traveled from all over Europe to indulge in Hungarian skin care techniques and exclusive thermal springs to rejuvenate their skins, their minds and their bodies. Éminence is crafted using several generations of herbalist knowledge to treat various skin conditions and the best in modern skin care knowledge for the most active anti-aging treatments on the market. Today, fresh herbs and fruits, including rosehip, linden, calendula and sour cherry (just to name a few), are still hand-picked and hand-mixed in small batches, and combined with thermal hot spring water to create products that not only retain their natural potencies to heal and smooth the skin, but that also look, feel and smell great.

At Éminence we do not believe in mass production. Instead, we believe in traditional craftsmanship and in a deep knowledge of herbology, biochemistry and cosmetology. We believe in using only natural ingredients and in utilizing their full ripeness and potency to create our products. Furthermore, Éminence products are made with the highest ethical standards without compromise to the environment. Éminence products are not tested on animals and our packaging is recyclable.




Watch to learn why we are proud partners with
Eminence Organic Skin Care!
---
Jane Iredale - The Skin Care Makeup
Jane Iredale is the president and founder of Iredale Mineral Cosmetics, a company she founded in 1994 which brought the mineral makeup line jane iredale to the aesthetic industry. She was the first to supply this industry with a line of makeup that had skin care benefits.

She was inspired to develop a makeup that was good for the skin by her career in the entertainment industry where she saw actresses and models struggling with the ill-effects of the many kinds of makeup they wore. Her experience in working with women whose careers depended on a clear complexion allowed her to see how skin disorders and sensitivities not only threatened careers, but also destroyed self-confidence.

Jane has always thought of makeup as an essential part of a woman's sense of well-being and she wanted to make that easy to achieve. That's why her mineral powders are a foundation, powder, concealer and sunscreen all in one, and why every product in the line is multi-functional. Her goal is to make products that look good, feel good and are good for the skin. Products must be easy to apply, as well, so that a woman can be her best in the shortest amount of time.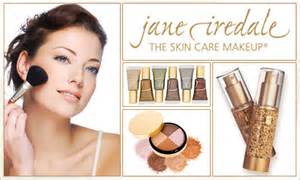 ---
Essential Oils
To complement our herbal remedies, we invite our guests to enjoy the endless benefits of essential oils. There are many great brands of essential oils, and we encourage those to find ones that work for them personally. Due to popular demand, we stock doTERRA Certified Pure Therapeutic Grade essential oils. We strive to have at least one of each oil in stock to ensure our guests can find what they need. All doTERRA Wellness Advocates can purchase at discounted prices (in case you forgot to add that last oil you needed to your order).